About Bree
Bree Turner studied in London, England, and also holds a B.A. degree in Creative Writing from the University of North Texas. She has a certification in NASM, Precision Nutrition, Senior Movement, Functional Movement and Movnat, which she uses to motivate and inspire others to reach their goals. Her encouraging, fun, and judgement-free style has been used for years to teach Boot Camp, High Intensity Interval Training, and Intro To Weights classes. Her personal training style is to be fun and encouraging while focusing on safety. She focuses her workout programs on repairing imbalances and enhancing mobility so that her people will hit their goals safely while also improving their movement patterns in everyday life. She is an inspiring and motivating trainer that pushes her people without the drill sergeant mindset. She cares about each one of her people's overall health, not just their body goals. Her well-rounded programs lead to a happier outlook and a better quality of life overall.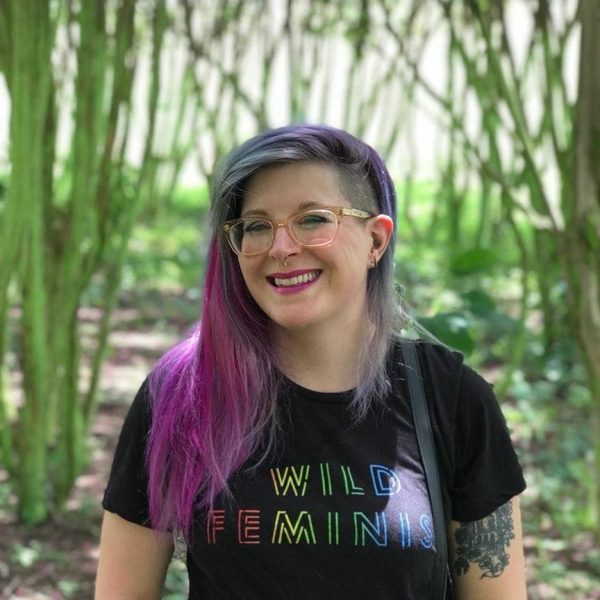 Bree Turner was raised by a mother who loved to cook healthy food and instilled this love in her. Because of this, food and nutrition has always been important and intriguing. She grew up in a city where being active and walking to your destination was not only the norm, but an enjoyable activity. These factors kept her healthy and active for the first quarter of her life.
After moving, her love for cooking and healthy food stayed intact but her activity level dropped. Her lifestyle mostly consisted of an on and off again cardio and yoga program, which resulted in a weight gain of 40 lbs. in a year. Unhappy with her sedentary lifestyle, she began using weight training and intense cardio DVD's as well as creating her own workout programs. With these tools, she lost the extra weight and began aspiring to new goals. The fitness bug had been caught. She hired her own trainer and he explained to her how fitness professionals create workout programs to not only help people reach their goals, but to also help them move properly in everyday life. Bree was inspired by the thought of how personal training could help people beyond just working out properly. So began her fitness career.
Bree is a serious foodie and likes to pretend that she's a food critic. She spends every minute she can with her Miniature Schnauzer Ender Cain McCokes and Scottie-mix Edith Elliott Jane. She loves finding unique spots to adventure to and is often scribbling out some form of writing.
Qualitications
NASM certified
AED/CPR certified
Functional Movement Certified
Movnat Certified
Senior Fitness Including:

Pre/Post Knee Replacement
Pre/Post Hip Replacement
Older Shoulder Prehab
Senior Boot Camp